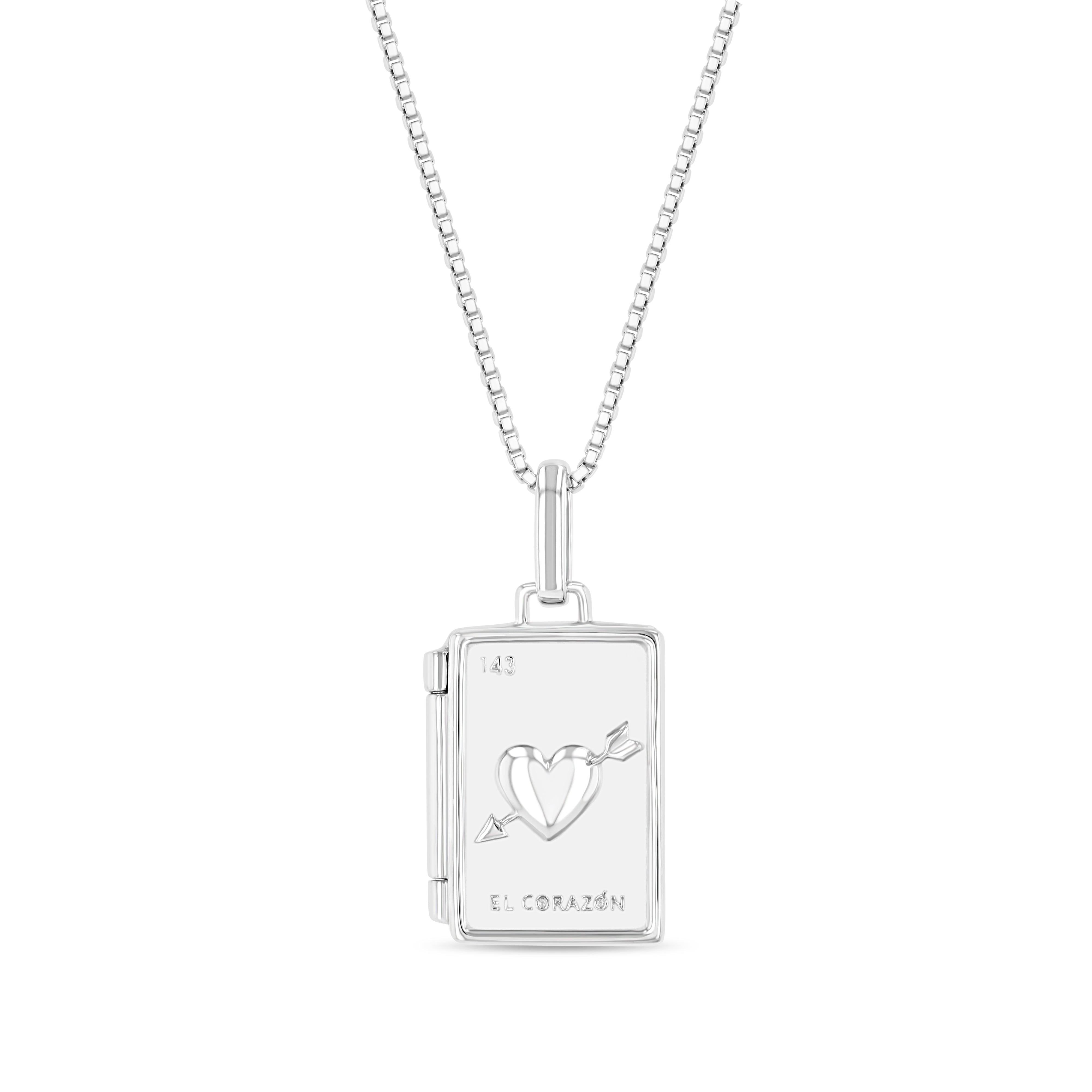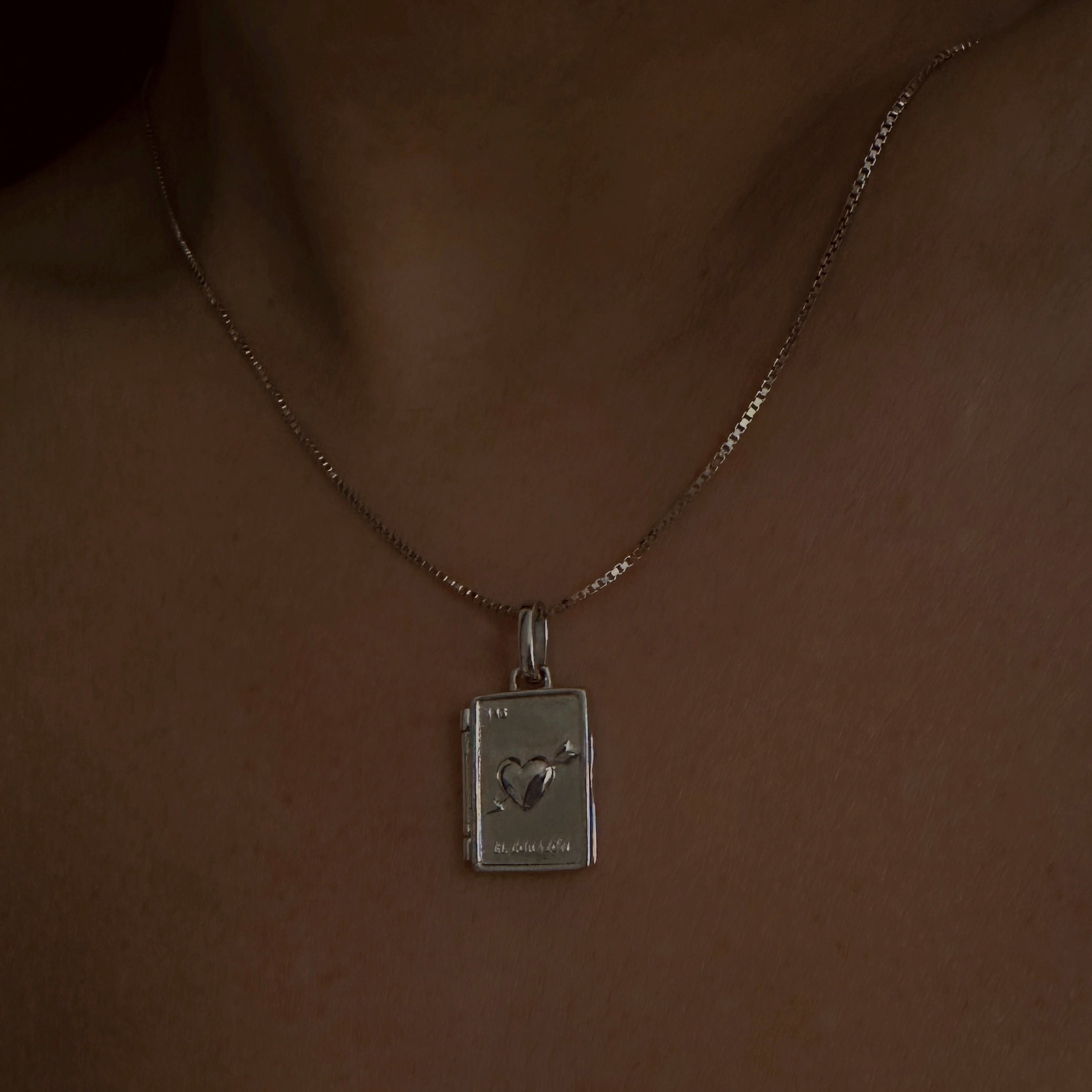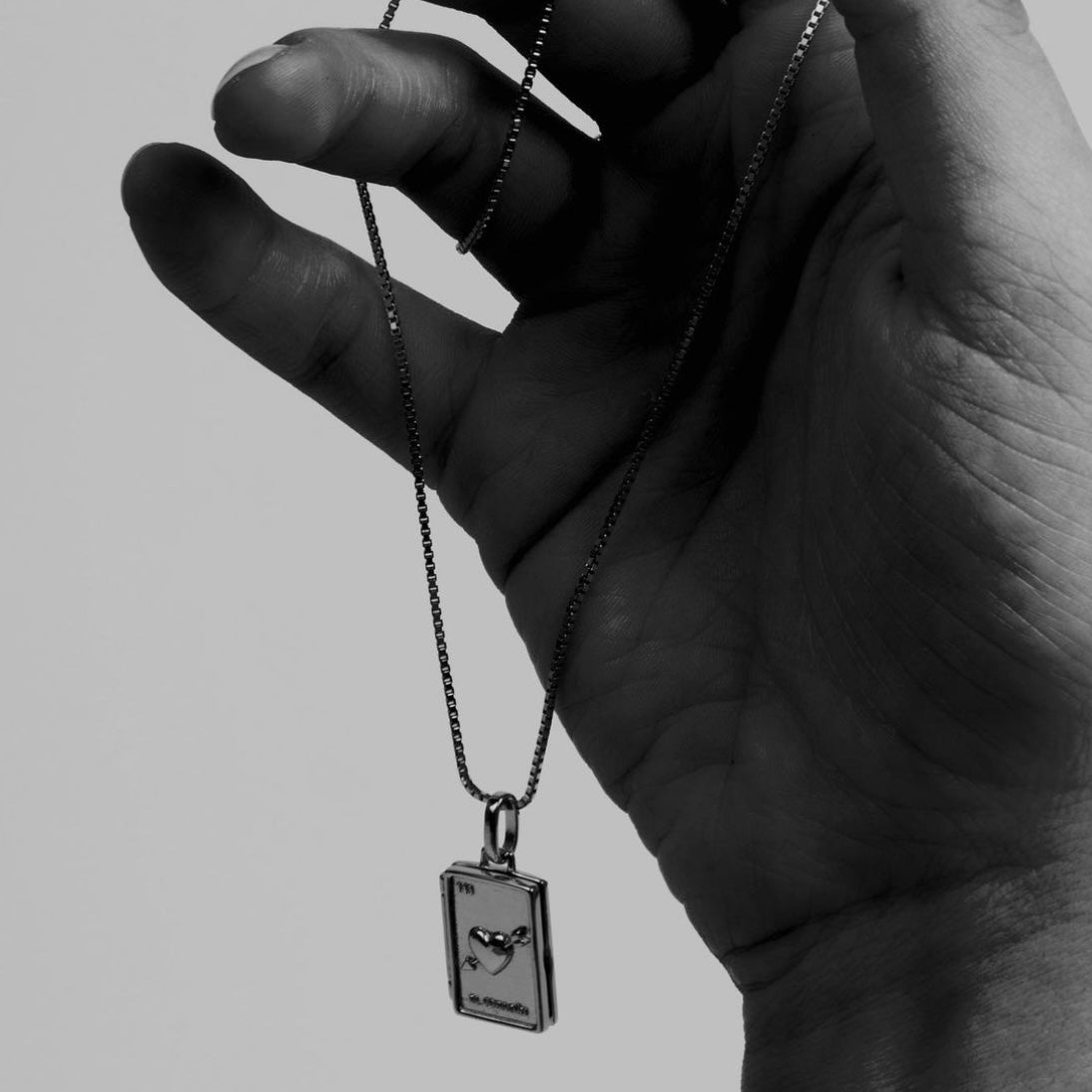 El Corazón Lotería Locket Necklace
Description
The El Corazón locket necklace features a lotería inspired embossed front. Handmade, nostalgic, and perfect for preserving a core memory with room for up to two photos. Made to last and finished in resilient 18K white gold vermeil, all components of this piece are water + tarnish resistant.

Materials + Details
Our gold vermeil pieces are made out of sterling silver and finished with a thick layer of 18k gold. Not to be confused with regular gold plating, gold vermeil pieces are far more resilient considering the higher gold content and precious base. We offer a one year guarantee on all of our gold vermeil pieces.

Finish: 18K White Gold Vermeil
Base: 925 Sterling Silver
Tarnish + Water Resistant
Hypoallergenic
Handmade

Dimensions
.Chain Length 18"
Pendant Size: 1.35cm x 1.8cm
Locket photo size: 1cm x 1.5cm
Whether you're looking for a gift for a family member, friend, or partner, a photo locket is sure to be a cherished and meaningful keepsake.
---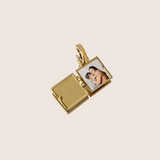 Make it special with our locket photo printing service.
We take the hassle out of figuring out how to size, print and place photos in your locket. Learn More.
Free shipping on Eco orders.
El Corazón Lotería Locket Necklace
Shipping
Packaging Options
Choose your preferred packaging method upon checkout.
Eco
This option is most economic and eco friendly. Each item will be packaged in a canvas branded storage bag, included a personalized name card, and be inserted to an 100% recycled kraft mailer. You can also upgrade to a gift box instead. Your item will also be fulfilled more promptly.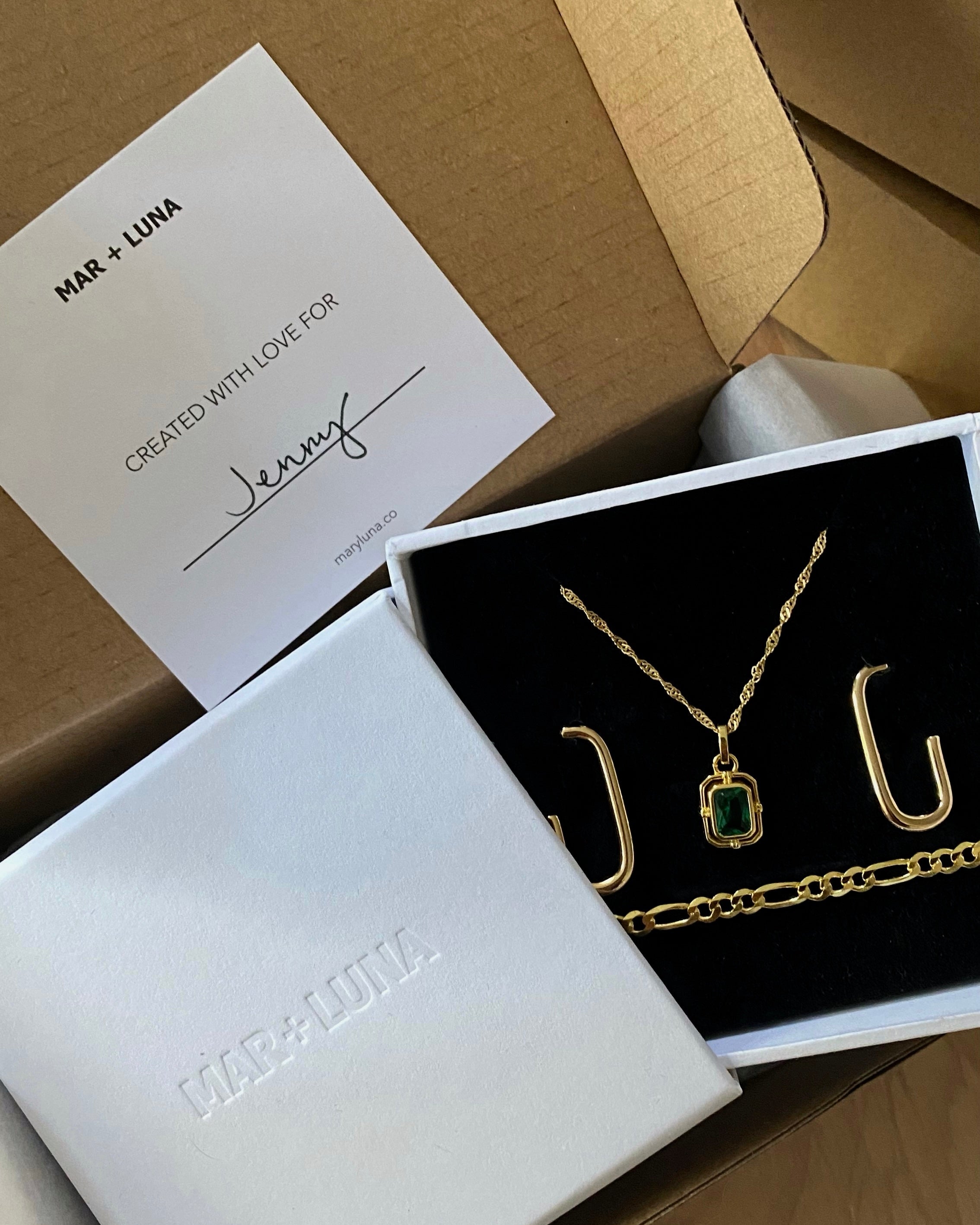 Unboxing Experience
Ideal for gift orders, your item will be packaged in a canvas branded storage bag, or a gift box if you select to purchase one. It will then be packaged in a shipping box with tissue paper that the recipient can unwrap and include a name card, optional note card.
Make it personal with our locket photo printing service.
"Such a nice piece of jewelry. I know the packaging isn't a big deal but they wrapped it in tissue paper and the sticker to keep it all together says, "be your own muse". The locket has 2 pictures of my dog that passed away and she was definitely my muse. It struck me and gave me even more feels when opening it."
Libby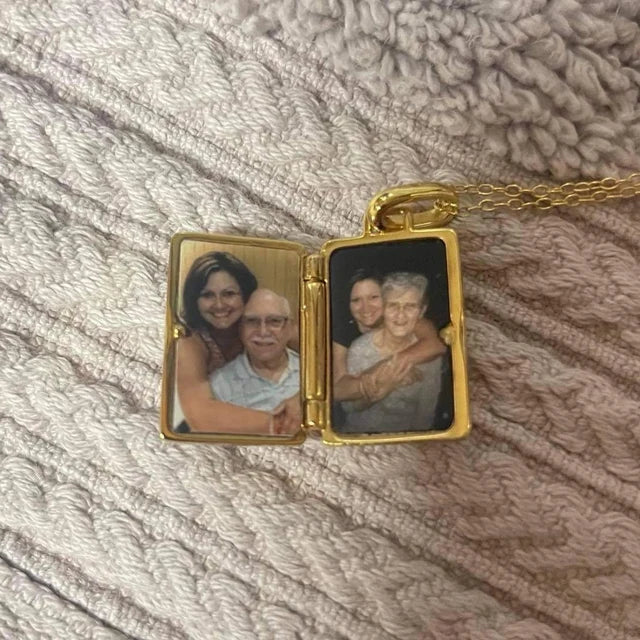 "Beautiful necklace! Bought it as a gift for my mom and used their photo printing service to insert photos of my grandparents who have both passed. My mom absolutely loved the gift!"
Rachael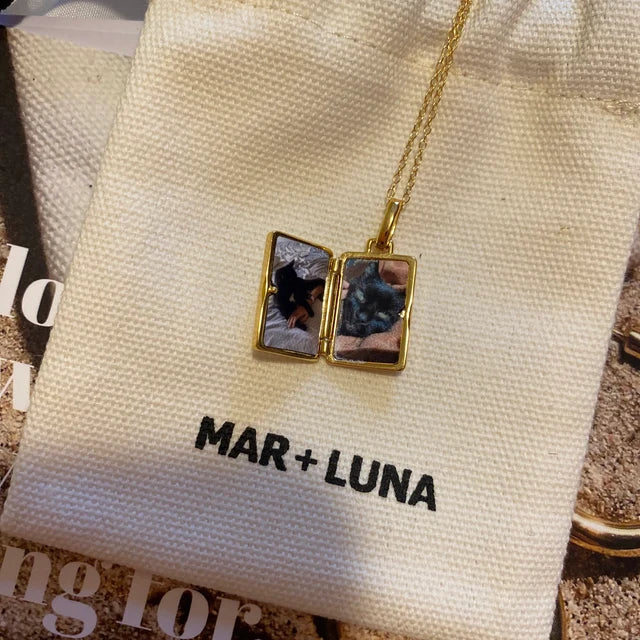 "This is my most favorite necklace I have ever purchased! I got the picture add on and I'm so glad I did! Excellent customer service. Beyond happy with the quality of the necklace as well, it's so so beautiful!"
Alexandria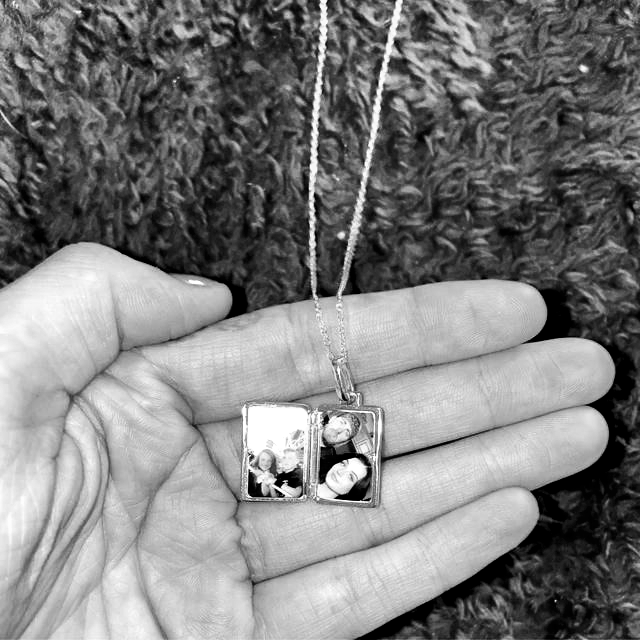 "They were so nice and helpful with the whole process and the locket came out looking beautiful!"
Haylee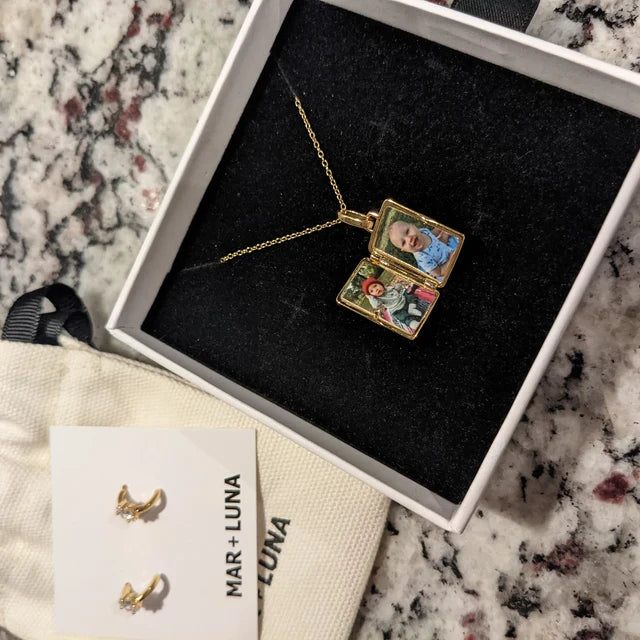 "Excellent quality prints, that fit perfectly in the gorgeous locket. Certainly makes it easy and hassle free and you also get the extras so if there is ever some wear and tare on the photos you have spares!"
Francesca